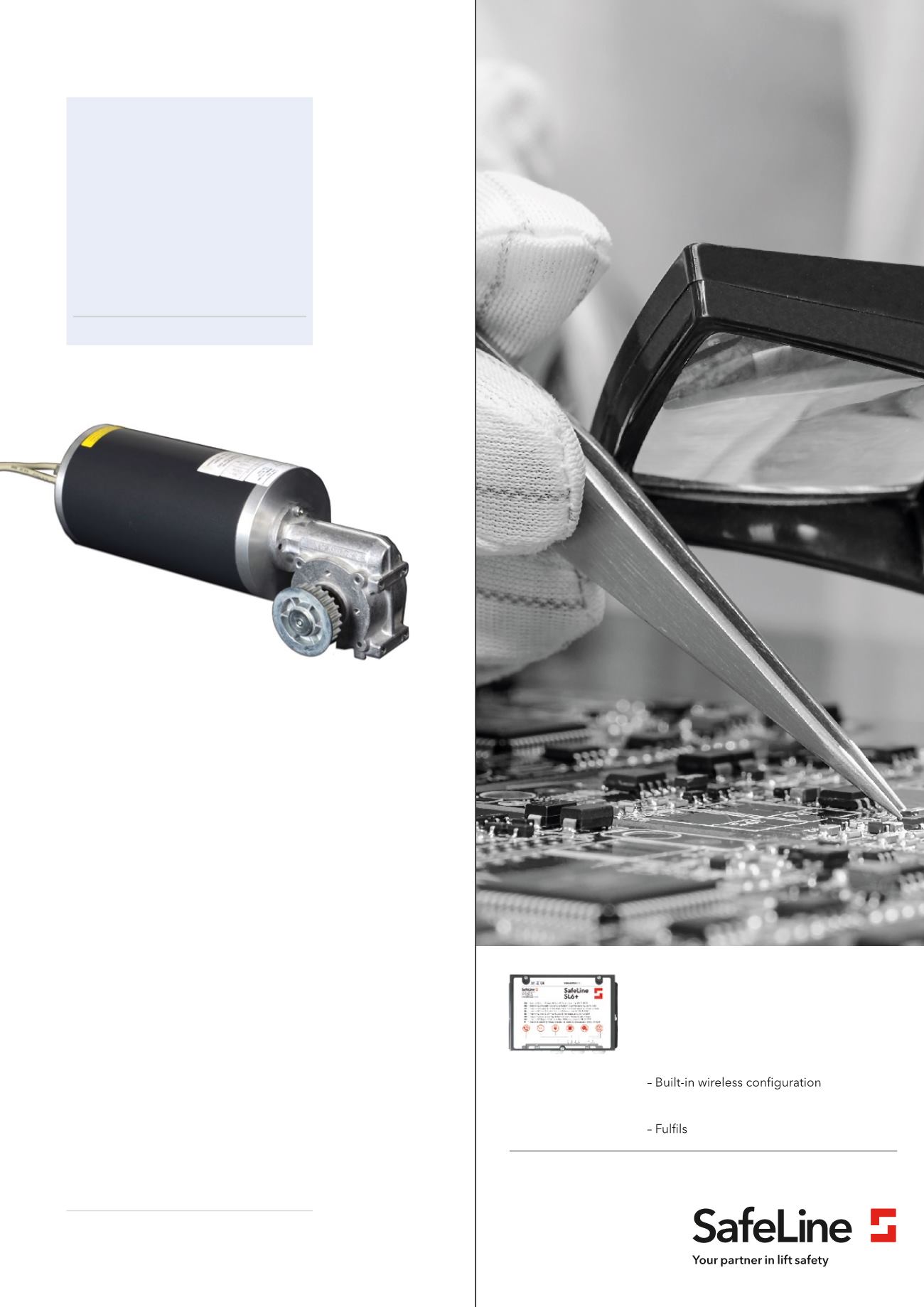 Advantages
- Ex protection according to ATEX
- Universal conversion kit
- Regulated d.c. door drive
- Linear drive
- Up to 400 [kg] door weight
- Up to 0.8 [m/s] fast
- Adjustable without manual tools
- No limit switch required
- Integrated electronic closing force limit
- Compact mounting on car roof
- Suitable for lifting and sliding doors
www.lul-ing.de
TSG 400 Ex ATEX motor
Technik birgt Risiken
In der petro-chemischen Industrie
können gasexplosive Atmosphären
entstehen. Ebenso können diese bei der
Verarbeitung von organischen Stoffen,
wie zum Beispiel in der Nahrungsmit-
tel- und Futterindustrie auftreten. Das
TürSteuerGerät 400 Ex ATEX soll überall
dort Sicherheit bieten, wo es besonders
darauf ankommt.
Vorteile
- Ex-Schutz nach ATEX
- Universeller Umbausatz
- Geregelter Gleichstromtürantrieb
- Linearer Antrieb
- Bis zu 400[kg] Türgewicht
- Bis 0,8[m/s] schnell
- Ohne Handtool einstellbar
- Keine Endschalter erforderlich
- Integrierte elektronische
Schließkraftbegrenzung
- Kompakte Montage auf
Kabinendach
- Für Hub- und Schiebetüren
geeignet
www.lul-ing.de
Safety starts
with
quality
safeline-group.com
The best-seller lift emergency telephone
system. Always manufactured in
Tyresö,
Sweden.
– Connect up to six voice stations
–
GSM
and
PSTN
in one
– Wide range of voice stations
EN 81-28
and
EN 81-70
SL6+