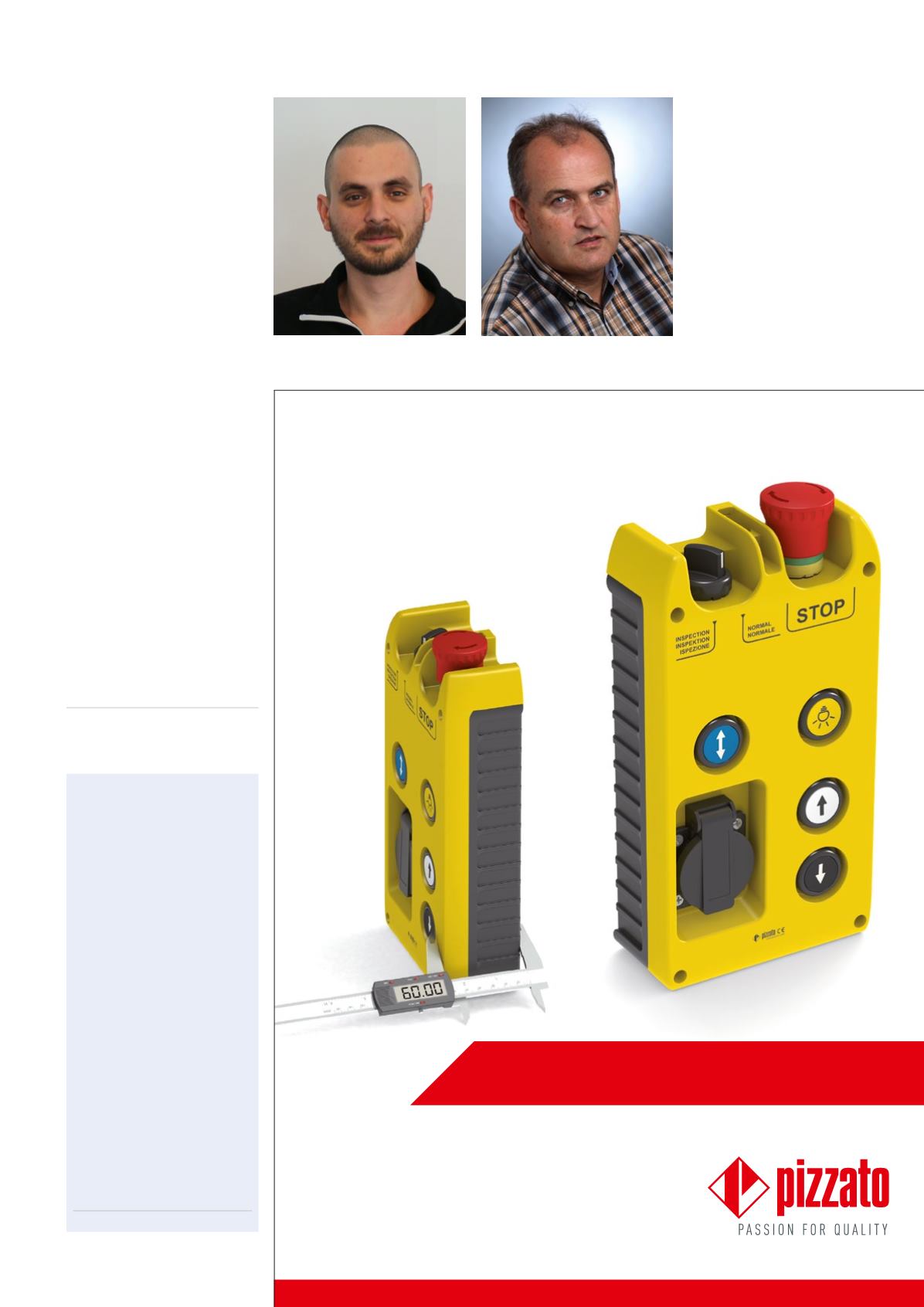 Dominic Haf verstärkt das
Wittur-Team "Technische Un-
terstützung / After SalesWittur
Komponenten". Er soll ge-
meinsam mit dem bestehen-
den Team den Kundensupport
intensivieren sowie Montage-
und Inbetriebnahmeschulun-
gen durchführen – sowohl vor
Ort als auch an den Muster-
komponenten in der Firmen-
zentrale in Wiedenzhausen.
Darüber hinaus steht er auch
telefonisch für technische Hil-
festellungen zur Verfügung.
Dieter Pechler verstärkt das
Wittur-Team "ErsatzteileWittur
Komponenten". Er soll Kunden
bei der sicheren Identifikation
der Bauteile unterstützen, An-
gebote erstellen und für die
zeitnahe Bestellabwicklung
von Ersatzteilen und der neuen
Wartungs-Kits fürWittur Türen
sorgen.
www.wittur.com
Wittur erhöht
Kundensupport
und verstärkt
Serviceteam
Fotos (2): © Susanne Jais/Wittur
Wittur enhances
customer support and
reinforces service team
Dominic Haf is reinforcing the
Wittur team "Technical support /
after-sales Wittur components".
Together with the existing team,
he will intensify customer sup-
port and carry out installation and
start-up courses – both on site as
well as using sample components
in the company headquarters in
Wiedenzhausen. In addition, hewill
also be available on the telephone
for technical assistance.
Dieter Pechler will reinforce the
Wittur team "Spare parts Wittur
components". He is to support
customers in secure identification
of components, drawup offers and
take care of prompt order process-
ing of spare parts and the new
maintenance kits for Wittur doors.
www.wittur.com
Dieter Pechler
Dominic Haf
PERSONALIA /
PARTICULARS
www.pizzato.com
60 mm-thick EL AD Series
lift control station
EL AD SEriES Lift controL StAtion
• Optimised spaces in the lift shaft thanks to a reduced thickness of 60 mm
• Different mounting configurations of the devices
• Reduced wiring time: the holes for the passage of cables
are present on the box cover
• 100%MADE IN ITALY
MAXIMUM RELIABILITY
MINIMUM THICKNESS